Rent Your SupraComputer For Less Than $1 Per Day
Only $27 Per Month
After 12 Months you will Own Your SupraComputer!  AND . . . At anytime, you may purchase Your SupraComputer for only $179 and apply ½ the Rental Payments you have made to date as a Credit.  See the Buy Out Chart below.
FULL BENEFITS.  When you rent your SupraComputer you will become a Member of the SupraComputer Club and have full privileges.
You will have access to the Club Forum where you can ask questions and dialog with other Club Members.
You will have full access to all of the Club Training Videos and other resources including great deals from the SupraComputer Club Store.

Buy Out Chart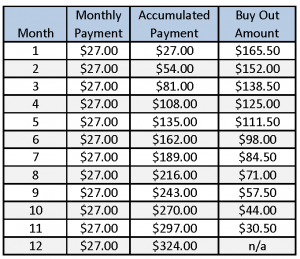 Testimonial from Craig Hane, Ph.D., aka Dr. Del: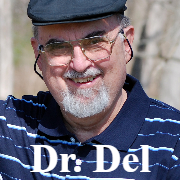 The renowned Math Teacher, Dr. Craig Hane, aka Dr. Del, says the SupraComputer is the most amazing and valuable Math Tool he has ever had the pleasure to use.
Oh, to have had a SupraComputer when he was younger!
Now a young teenage student can learn Algebra, Geometry, Trigonometry,  Calculus, Differential Equations and Much More Math very fast and easily.
Dr. Del uses the SupraComputer every day in many different ways.
Obviously he uses it to learn and teach math and to experiment solving many different kinds of math problems.
"Even though I have taught Calculus and Differential Equations the traditional way many times, I now have achieved an even deeper understanding thanks to the ease of experimentation with many problems that are simply too difficult or time consuming manually," says Dr. Del. and,  "Indeed, it has helped me understand Conic Sections from Algebra much better as you would see in my Tier 4 treatment.  This is just one of many examples."
Additionally, Dr. Del admits he also greatly enjoys many of the fun games in the SupraComputer and enjoys watching videos on the Internet and surfing the Web without annoying Ads, not to mention paying online bills much faster!
He loves using the Libra Office products to create documents and spreadsheets.
Furthermore, Dr. Del says that a combination of YouTube and Wikipedia provide a better collection of educational resources than any library he has ever seen.
YouTube?  Yes, there are a lot of frivolous junk videos there.  But, there are also amazing educational videos not available anywhere else in the world.
And, Wikipedia is simply an incredible educational resource!
Of course, he loves the Chromium Browser empowered by the Linux OS. Linux has so many advantages over the conventional Operating Systems on most computers that it is hard to imagine having to return to the old computer systems.
Dr. Del says it is hard to imagine life without the SupraComputer just like it is hard to imagine life without a Smart Phone.    "These two 21st Century Technologies are simply amazing, almost unbelievable!," says Dr. Del.